In my fantasies of what I'd do first once I was fully vaxxed, getting a haircut was the primo #1 Big Thing.
I'd been gearing up for the Big Leap into an enclosed, hair salon experience during the 2 weeks-after-my-second-jab clearance and figured it'd cross off two ToDos at the same time.
#1 – Getting that haircut!
#2 – Re-entering the world at large in a calculated and precise manner.
However, my teeth had other ideas.
Over the course of those 2 weeks, jaw pain, migraines, searing earaches, and weird teeth nerves asserted themselves to the point of my having to call the dentist for an appointment. Considering my last checkup/cleaning was in 2018, and we've since dropped dental insurance, I was a bit miffed.
Long story short, I passed my exam with flying colors. In fact, the dreaded cleaning itself was deftly performed by the dental hygienist with narey a wince on my part. Strange to say, but I had a fantastic experience.
So, what was the source of the pain? If not a rotting tooth, then what?
Something dentists are seeing a lot of lately – teething grinding (or technically, bruxism).
Aha. Makes sense. Only I'm calling it "COVID clench".
The day after my dental needs upstaged that longed-for haircut, I called for an appointment and got in that very afternoon. I also got out in less than 30 minutes. The strange part was not the actual haircutting, but the torrent of words that flew from my mouth whenever I opened it to say something simple like, 'please cut it a bit more'. Instead, a tumbling jumbling of words totally out of my control followed in quick succession.
I apologized to the hairstylist and ventured to tell her that I'm usually the lady in the chair who'd rather not chat with the one cutting her hair. But somehow that statement didn't ring quite true to what was occurring at that moment.
Aha. Makes sense. Re-entry means remembering to use certain social skills.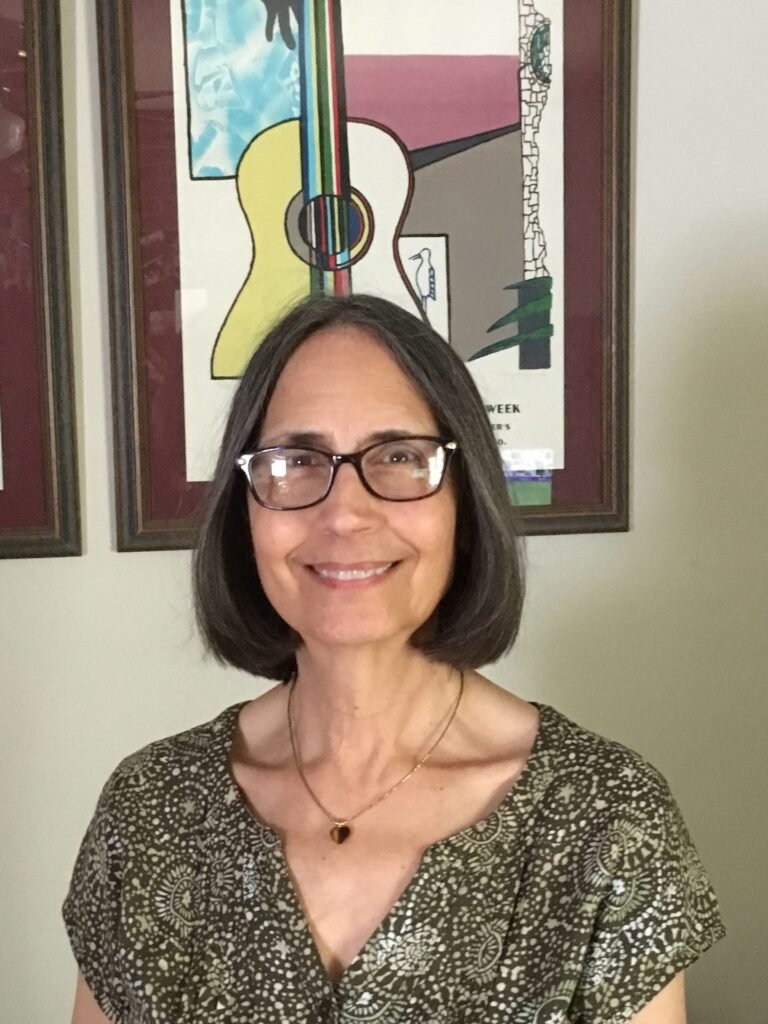 As for those braids…(obviously not of the hair type)…I had a hankering to try out a non-sourdough bread recipe. Like many of you, my kitchen was dubbed The Sourdough Lab during the height of the Pandemic. I'm sick of it. All of it. But have a slew of very cool sourdough this and sourdough that recipes I created and perfected during that season of isolating in place. Someday they'll see the light of day again, but not right now.
Instead, I treated myself to a non-sourdough bread making experience. Using Cardamom, a spice first introduced to me by my Palestinian sister-friend Hiam back in the early 80s while we were living in the Bay Area.
She used it as the defining ingredient in the making of her fabulous coffee. As a result, I have been enamored with other uses of Cardamom ever since.
Her basic recipe?
A handful of cardamom pods, a handful or two of sugar, a handful or two of whole coffee beans in a pot of water set to boil until it becomes thick.              
I've never been able to recreate that luscious and potent brew by myself. She did it best.
I miss you, Hiam.
Anyway, here's the recipe for my Cardamom Braid Bread.
It makes for a delicate flavored loaf with a good crumb. Tastes good with both sweet and savory meals but I like it best by itself, smothered in butter!
Cardamom Braid Bread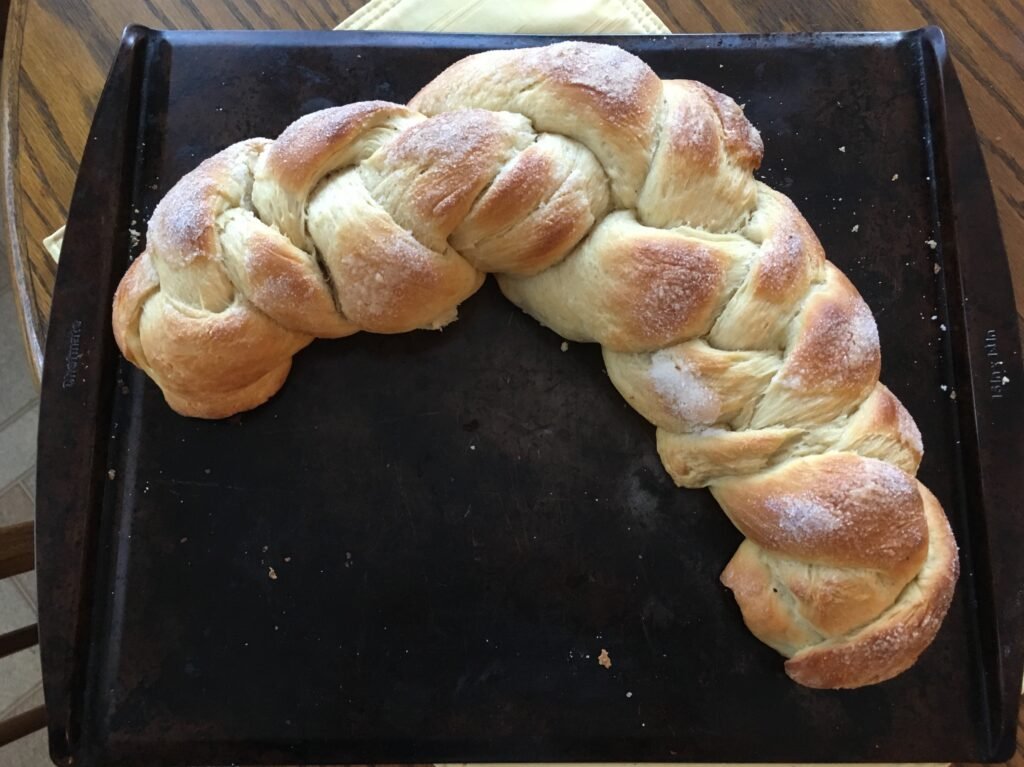 Ingredients
6 cups all-purpose flour
2 packages (1/4 ounce each) or 2 scant tablespoons active dry yeast
1½ – 2 teaspoons ground cardamom (to taste)
1 teaspoon salt
1½ cups plus 2 tablespoons 2% milk, divided
1/2 cup butter, cubed
1/2 cup honey
2 large eggs, room temperature
2 tablespoons sugar
---
Directions
In a large bowl, combine 2 cups flour, yeast, cardamom and salt. In a small saucepan, heat 1½ cups milk, butter and honey to 120°-130°. Add to dry ingredients; beat just until moistened. Add eggs; beat until smooth. Stir in enough remaining flour to form a firm dough (dough will be sticky).
Turn onto a floured surface; knead until smooth and elastic, 6-8 minutes. Place in a greased bowl, turning once to grease top. Cover and let rise in a warm place until doubled, about 45 minutes.
Punch dough down. Turn onto a lightly floured surface; divide in half. Divide each portion into thirds. Shape each into a 14-in. rope. Place 3 ropes on a greased baking sheet and braid; pinch ends to seal and tuck under. Repeat with remaining dough. Cover and let rise until doubled, about 30 minutes.
Brush with remaining milk and sprinkle with sugar. Bake at 375° until golden brown, 20-25 minutes. Remove from pans to wire racks to cool.
---