Khaya Ronkainen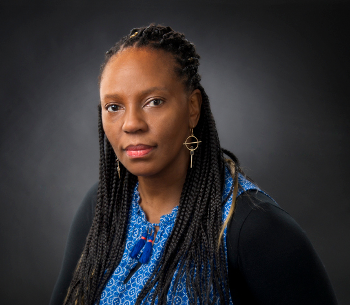 Khaya Ronkainen is a South African-Finnish writer. Her work is largely inspired by nature but often examines the duality of an immigrant life. She is the author of two poetry chapbooks, Seasons Defined and From the Depth of Darkness, published through her imprint. Some of her work has been anthologized as well as featured in various publications. She is currently at work on her third poetry collection about all things pandemic and political. To learn more or connect with her, visit her blog at www.khayaronkainen.fi
---
Depending upon which hemispheric season you find yourself occupying – grab a mug of hot cocoa or a tall glass of iced tea, sit back and savor the following (he)art to (he)art conversational interview.
---
LBL: Very early on in the perusal of your two chapbooks, I realized an intersection of yours and mine outlook on life. First and foremost, it's the one of understanding, compassion and experience in being displaced with an even further deep desire to be the troubadour sounding the existence and needs of others in various states of being within displaced communities.
The other main intersection is that of our shared birthday month! Your poem, Summer was a real eye-opener as I think there is a natural tendency for us all to relate deeply to one's birth month and consequent season associated with it.
What would you have me say of you?
Ours is an obscure relationship
You led me believe I was your baby
A summer baby –
Because down south, October simmers
Spring overlapping with summer

What would you have me say of you?
As if immaterial, now you tell me I am
An autumn baby –
Because up north, October teases
Skies weep fearful of winter.

excerpt from Summer by Khaya Ronkainen
I am an October Baby and my favorite season is Fall. You are an October Baby, yet your point of reference is as a Summer Baby.
That particular poem embodies what it means to be fully displaced – by choice or as refugee or for whatever reason. The seasons are a language unto itself and in this case a literal translation brings about a type of confusion!
KHAYA: In our early correspondence, I expressed my delight in learning about our intersection. But I had already suspected that we might share a similar outlook on life. This was probably from a comment you made on my blog about me being a sensitive poet. That comment made me pause because very few people, even in my family, have that perception of me.
I thought: it takes one sensitive poet to see another. 🙂
Your interpretation of displacement communicated in the Summer poem blew me away. Because I don't know if any readers of my poetry understood or interpreted the poem as you did!
LBL: Let's explore this a bit further. We share the same birth month and yet we were born into two different seasons. That is a new perspective for me. We are shaped somewhat by when we were born – and imagining myself as a Spring/Summer child is not only foreign to me, but honestly slightly off-putting.
You however seem to have embraced just such a dichotomy – Southern & Northern Hemisphere Seasonal Duality – fully embracing both birthrights. I can't help but see the symbolism of this playing out in your poetry reflective of your own personal immigrant journey.
KHAYA: Oh, Laura! You made me laugh with the idea of being a Spring/Summer baby being slightly off-putting! I actually find having a claim on both seasons a beautiful contradiction. I guess because it depicts my life.
But you are correct, the dichotomy of seasonal duality is symbolic and plays a huge role in my writing. Poems in Seasons Defined, written over a number of years before being published as a collection, capture this contrast more. They were written from a place of amazement, a sense of awe, not only about love and my second home but I was also seeing my life anew under the microscope of clearly defined Finnish seasons.
Of course, we have four seasons in South Africa but they easily overlap. October, for example, is supposed to be spring but temperatures are already so high that it feels like summer. That's why I've always identified as a summer baby. Then I moved to Finland and what I thought I knew was turned upside down, literally. 🙂
I've grown to love autumn, it's one my favourite seasons. Yet it's the same season that has the ability to throw me under the bus, if it finds me in a bad mental space. But yes, I've embraced it all. I belong to two worlds, and I am at home in both.
---
…to be continued…commenters will be automatically entered into a drawing for a free autographed copy of From the Depths of Darkness…